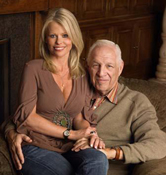 All that trivial car knowledge you have collected over the years is valuable. Appraising cars isn't difficult if you know what you're looking at and understand what makes one car valuable and another not. I find that most folks that are either thinking of retirement or already retired still want to be challenged, but not wanting to be a corporate slave. Here are some reasons you may want to consider tapping into that automotive knowledge and being a small business owner in your retirement. It's not a get-rich-quick scheme, and it won't help you quit your day job overnight, but it is an effective way to generate a good bit of supplemental income.


1. Write-off those medical expenses. As a small business you can provide yourself with medical coverage that you most likely are already paying for. As a business expense medical expenses will offset income earned.


2. Retirement income. Get paid to do something you might already be doing; going to car shows, talking to people about their cars, hanging out car events and club meetings.


3. Buying Hot Rods will now be a business expense and not just hobby.


4. Get out of the house. Do you really want to hang out and watch Jerry Springer all day?