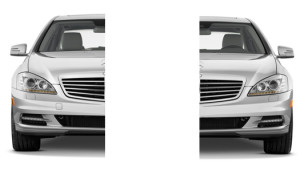 Protect your interests in the settlement of your divorce.
Late model, Classic, Collectible and Custom Vehicles need to be accurately valued to ensure you get your fair half!
Getting your vehicle appraised is most commonly done for insurance purposes. If the published value guides say that a perfect '40 Ford Coupe is worth $36,000.00, but you have invested significantly more than that in your fully customized Street Rod, then every facet of that conversion work must be verified, photographed and documented in a professional appraisal. You can't blame your insurance company for undervaluing your vehicle if the insurance company doesn't know what you have- and the best way for them to know is by providing a professional appraisal report from Auto Appraisal Network.
We have never been involved in an insurance claim yet where the adjuster looked at one of our appraisals and said, "That's just way too much information." We have, however, tried to help many unfortunate owners after they have already filed a claim without a professional appraisal and been told, "We have no idea what your car is worth." Lack of a professional appraisal not only cost them thousands of dollars but months of stress and aggravation as well. Our advice? Be proactive. 
The second most common reason to have a vehicle professionally appraised is typically for financing. Banks and credit unions will often finance classic cars and even customized vehicles, but they need to know exactly how much that special vehicle is worth in order to lend money on it.
Other common situations that require professional appraisals include: legal disputes, insurance disputes, diminished value reports, pre-purchase inspections, divorces, estates, probate cases and for charitable donations.
Of course, some of our clients just want to know the right sale price to set for their vehicles or to get an idea of the value of a vehicle they wish to purchase. We have an appraisal format to suit your needs.
PROTECT YOUR ASSETS. HAVE THEM PROFESSIONALLY APPRAISED!