WELCOME TO AUTO APPRAISAL NETWORK OF NEW ORLEANS
Your local Auto Appraisal Network Certified Appraiser is:
ALEX AWSUMB
Based in
Metairie, LA
AlexA@AutoAppraisalNetwork.com
Contact Alex for Classic and Collectible Car Insurance, Diminished Value and Prior to Loss Insurance Claims, Fair Market Value and Pre-Purchase Inspections of vehicles located in the New Orleans area.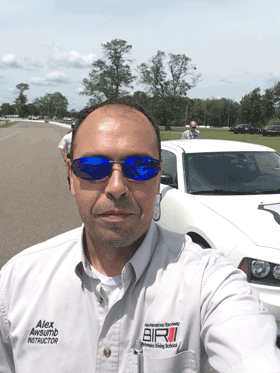 A car guy since birth, Alex started racing go karts at age 8 and was a member of the 
University of Hartford SAE Autocross team in college.  He has managed a successful auto repair shop, worked in both sales and service at dealerships and has restored and sorted several sports and vintage cars.  Alex has a Stunt Certification from the Motion Picture Driving Clinic located at Willow Springs Raceway and does some performance driving instruction at racetracks around the US.
Alex previously held a Minnesota Class D instructor Certification and has taught both behind the wheel and classroom to teens and adults.  He is factory trained by Aston Martin, Bentley, and Maserati as a product expert, former Consultant to the Central Crown Rally LLC, Board Member of Met Council of Sports Car Clubs and former board member of the Minnesota Autosports Club.  
Alex brings years of automotive knowledge and customer service as an Independent Appraiser to Auto Appraisal Network.
Auto Appraisal Network of New Orleans supports the following cities and metropolitan areas: Metairie | New Orleans |  Baton Rouge | Hourna | Marrero | Chalmette | New Iberia | LaPlace | St. Bernard | Morgan City |  Slidel | Kenner | Harvey | West Naton Rouge | Lafourche | St. Tammany | Washington | 
Send us an e-mail if you have questions, or click the button below or on the right to get started on your on-site appraisal! (Fee Applies)