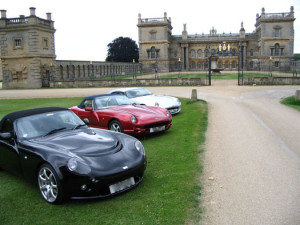 Estate Settlement And Probate Appraisals
Settling an estate is an important, and sometimes stressful, task. As the executor of an estate, you have been entrusted to carry out the wishes of the deceased as swiftly and exactly as possible. When it comes to the autos in the estate, you can count on Auto Appraisal Network to act quickly and with sensitivity to the feelings of everyone involved.
Settling an estate typically requires an appraisal to establish the fair market value for the estate vehicles. In cases where the date of death precedes the date the appraisal is requested, we have the knowledge and capability to perform a retroactive-appraisal with an effective date and fair market value estimate matching the date of death. The ethics provision within the Uniform Standards of Automotive Appraisal Procedures (USAAP) binds us with confidentiality, ensuring the fullest degree of discretion.
All too often, people do not fully understand the need to have a detailed auto appraisal report for each vehicle, boat and RV in the estate, prepared in support of the numbers being used in documents filed with revenue authorities. Opinions of the values used in the filed documents must be supported by a detailed report that outlines how the appraiser arrived at their conclusions. A certified appraisal report from Auto Appraisal Network  will demonstrate to the courts that the numbers used are well founded and substantiated.
Having a professional appraisal report provides the executor of the will with solid facts and figures to work with for meeting IRS and State agency requirements. It assures peace of mind for all parties because we stand behind the appraisal if, for some reason, it is challenged.
Lawyers and accountants regularly rely on our appraisal reports when calculating asset values for estates, divorces, or other disputes that require value being placed on assets. We work with many different attorney's and understand what information they need to see in an auto appraisal reports, which eliminates any back and forth between lawyers, which ultimately saves you money. Certified appraisal reports from Auto Appraisal Network  meet the requirements of the courts and the approval of the survivors.