Welcome to Auto Appraisal Network of District of Columbia
Your local Auto Appraisal Network Certified Appraiser is:
Randy Williams
Based in
Pasedena, MD 21123
RandyW@AutoAppraisalNetwork.com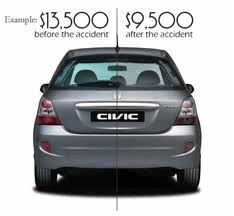 Contact Randy Williams for Classic and Collectible Car Insurance, Diminished Value and Prior to Loss Insurance Claims, Fair Market Value and Pre-Purchase Inspections of vehicles located in the Maryland area. 
If you are like us, you love your car. You have probably spent countless hours and dollars making it everything you have always dreamed of. We, like you, enjoy being around car people, and more importantly cars themselves.
Although car people love to spend time and money on their cars, they all too often forget to properly value their car for insurance purposes. Dollar after dollar goes in, but never gets properly documented so that if a catastrophic event strikes, the real cost of putting the car back together gets paid by the insurance company. As collector car owners ourselves, we understand the importance of our product first hand.
Auto Appraisal Network of Maryland supports the following cities and metropolitan areas: Baltimore | Washington DC | Alexandria | Glen Burnie | Silver Spring | Annapolis | Bowie | Essex | Towson | Woodlawn | Parkville | Bel Air South
Speak with an appraiser today!