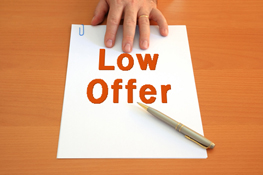 If someone crashes into your car and it's deemed total loss, we can help you get a better settlement if your unhappy with the Insurance Companies offer to compensate you for your loss. By having Auto Appraisal Network appraise the Prior to Loss value of your car we will get you a fair settlement and a claim that is truly fair.


The key to a fair settlement is to not only document the prior to loss condition and options of the loss vehicles, but also finding and proving the market value with comparable vehicles and industry standards for mileage, options and condition, the same ones they use to determine what you pay for a car when you buy it.


Conveniently the insurance company will use comparable vehicle that you can't fins and make allowances for options, condition and mileage that seems to only exist in the insurance industry for the purpose of making you a low offer on your loss vehicle.


Don't let the Insurance company tell you what your car is worth, get a professional appraisal!!!!


Protect Your Investment. Have it Appraised!!!!