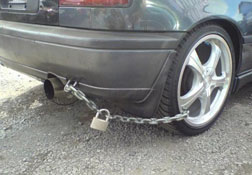 One of the major costs of owning a car is depreciation - the decrease of its value over time.


By thinking ahead, planning your purchase and taking care of your vehicle, you can help to protect its resale value, and in turn save yourself money.


The projected resale value of your vehicle is also an important factor in determining an appropriate balloon payment (residual value) for your car finance. This in turn affects your monthly repayments and can be used to help you avoid unexpected surprises when it comes time to sell your car.


Buying demonstrator or used vehicles is a good way to reduce that first big value drop as you drive away. If you have your heart set on a brand new vehicle, consider timing your purchase with model run-outs or end of year sales. Although resale value may be affected by the arrival of a new model or the actual age of a zero mile vehicle, the potential to save thousands up front is an attractive option for many.


Shop around for the best deal on your next vehicle. Drive away deals are one way for you to save on the initial purchase price of your new car - less spent, less to lose.


If you have an accident, this will be a major depreciation in the future resale value of your car, some of this loss can be recovered. If you weren