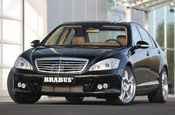 If your driving a performance tuned late model car please takes note and check you insurance coverage. We have seen several claims made for Brabus and Dinan tuned cars where the insurance company has insured them as the base model car they were built on and not the performance car you paid for.


Ask your insurance agent, if the car were stolen last night, how much would the settlement be? You would be shocked at how little they have the car insured for.


Protect your investment, make sure your insurance coverage will replace you car before you have a claim.