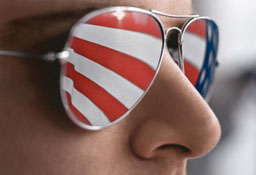 One thing we have learned for sure from growing our appraisal businesses is that some of our most successful appraisers are military veterans.


Auto Appraisal Network was developed out of the necessity to support our clients throughout the United States, those clients that we supported in Southern California wanted us to travel throughout the US looking at cars or supporting them if they moved away from the area. It's not economical to travel across the country on a regular basis performing appraisals and in many cases we we're unable to support our clients needing appraisals on the other side of the country. With the demand for appraisals growing we developed an appraisal "system" based on years of experience and modern technology.


To build the "Network" we have sought out goal minded individuals with automotive backgrounds in restorations, collecting, buying and selling all types of cars from German sports cars to Horseless carriage brass era vehicles. Each appraiser has brought their own specialized experience and utilizing our system to provide appraisal services in key markets throughout the US.


We still have key markets that are not supported and because of our continued success with Veterans, we offer incentives to military veterans to join our network of certified appraisers. Give us a call and I'll tell you more about our systems and see if this opportunity suits your objectives. Call out head office at (888) 269-1120 and get more information.