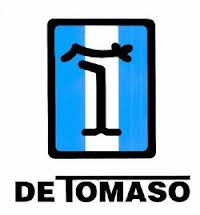 Starting in 1963 Alejandro de Tomaso first production sports car was the Vallelunga. An aluminum chassis with a mid engine 1.5 liter inline-4 104bhp Ford Cortina engine.


By 1966, design teams produced the Mangusta, with a steel chassis and an aluminum body, powered by a 4.7 liter (289 CID) 360HP V8 engine. In total 401 Mangusta's were produced. Mangusta is Italian for Mongooose, the only know animal that can kill a Cobra, Cobra was the team to beat in the early to late 60's.


In 1971 the Pantera was introduced, having similar design cues of the Mangusta, but more refined and power by a 351 Cleveland 330HP V8 engine with a 5-speed ZF Transaxle and 4-wheel power disc brakes. Pantera's were sold in the united States through Lincoln Mercury dealerships. The importation by Ford of the Pantera seized in 1975 after 5,500 units. DeTomaso continued to produce the Pantera in Europe until 1991 ending production with the GT5 which still used the Ford V8 engine, but it produced 500bhp. In total roughly 7,200 Pantera's were produced.