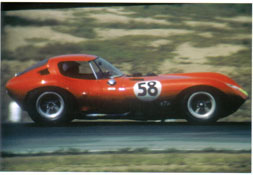 With an aluminum body and Corvette running gear the Cheetah was being developed to beat the then dominating Shelby Cobra. Less than 11 built, circa 1963-1966, some had fiberglass bodies, not a lot is known about the Cheetah's other than they were built by Bill Thomas Race Cars.


377 Cu. In engine, directly coupled to a transaxle and weighing 1,700 lbs, the Cheetak had a reputation of being a very quick car capable of competing with the Cobra.


8 of the original 11 are accounted for and very well documented. Due to lack of support by Chevrolet and a fire that claimed most of the build tooling Chevrolet abandoned the Cheetah project and nothing more was ever heard about the vehicle.