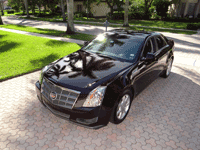 Purchasing a used vehicle can be an overwhelming experience full of questions, a few doubts, and may even feel like a gamble, but used vehicles are typically a more realistic option for many car owners than buying a brand new car. Although you may feel like you need to be an expert to pick out the perfect pre-owned car, it can be an easy task as long as you look at and consider certain features such as safety, reliability, and avoiding a lemon.
Always Go for Safety
Whether a car is 20 years old or just a few years old, safety should always be a deciding factor when purchasing a used vehicle. When looking at pre-owned vehicles you will want to base your decision on certain safety features such as airbags and anti-lock braking systems (ABS). Although people drove cars for decades without any safety features other than safety belts, the safety features that are installed in modern vehicles save lives and decrease the incidence of serious injury when involved in an accident.
One thing to remember, when checking out safety features, is if any of them have been recalled and if they were, it's crucial to know whether or not any issues were professionally resolved. For example, the Takata airbag recall affected more than 30 million vehicles in the U.S., particularly a variety of vehicles manufactured between 2002 and 2008. The faulty airbags claimed lives and can cause injury if the issue isn't addressed. Fortunately, the best (and easiest) way to check out information about a car, such as recalls, is looking at the vehicle's Vehicle Identification Number (VIN).
Do Your Research, Look at the VIN
A vehicle's VIN can help you check the title and get an AutoCheck report, which can give you vital details about the car's history from accidents to flood damage and even if it was repossessed or stolen. The more you know about a car before you buy it can help you make a better informed and safer decision; you wouldn't buy a home without doing research, a car should be no different.
Don't rely on the previous owner or even the car dealership to give you an honest or detailed report on the vehicle. According to Mike Sawaya, a Denver personal injury lawyer at Sawaya Law Firm, if you fail to get the information you need, your lack of knowledge about your "new" car could result in a car accident that could result in injury or even death.  When checking out the VIN, make sure all the numbers match (in the door and windshield). If numbers don't match up, don't consider the purchase and move onto another vehicle.
Always Test Drive
For some car shoppers, this may go without saying, but always test drive a used vehicle that you are considering for purchase. Don't just drive it around the parking lot, but take it on the highways and see how it handles the road. A test drive can determine how well you will drive your car and if you can operate it safely. Although there will be features that may be confusing, make sure you know what each one does. Do you know how to adjust your seat, mirrors, and other vital features to optimize safety? Are lights lit up on the dashboard or does the engine sound rough?
Any and all questions should be answered and if they can't be, don't take the risk of purchasing a vehicle that will cause more trouble than it's worth.