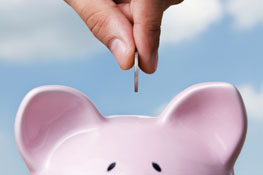 Most gear heads call it Blood, Sweat and Tears, but good luck getting a return on those. What we really invest is Time, Energy and Money! So after you have invested your resources in that special classic or collectible, you need to protect it.


Protect it with Insurance. We all know that you can buy insurance, actually it's required in most states to have a vehicle insured if you drive it on public roadways. You have a special car and you need a little more than the insurance required by law, you really need to have special insurance that covers your Blood, Sweat and Tears should something happened to it. Most folks don't know that there is specialty insurance that specifically is used to insure your pride and joy. It actually covers the cost to replace the car vs. the fair market value.


Fair Market value is the price someone else would be willing to pay you for the vehicle while the replacement value is the cost to replace the vehicle and if it was custom the replacement value is what it cost you to buy the vehicle, restore/customize it and the associated labor to do it. In essence the replacement value covers your 'Blood, Sweat and tears'. Oh and did I mention that this specialty insurance is cheaper than the fair market value coverage they will try and sell you? Yes, the proper insurance is cheaper than what you would pay for the inadequate stated value insurance.


If you have any questions about insuring the investment you have in your car, give us a call at the office and we'd be glad to give you the short story on classic and collectible car insurance.