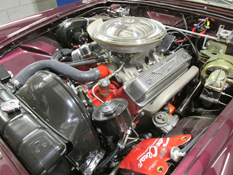 Americans, especially families on a tight budget, are in need of great deals on their car repairs. Well, car repair is expensive. According to CarMD's 2013 Vehicle Health Index, "car repair costs across the U.S. were up 10% in 2012." If you're interested in the economics of saving on car repair, keep reading to see how repair costs vary across the U.S., especially if you're planning to move or living near bordering states.
Cheapest & Most Expensive States
MSN Autos published state data about the average car repair cost, including parts and labor for each state. See how it broke down in 2012 for "'check engine' light car repair costs."
New Jersey tops the list as the most expensive state for car repairs, at a heady $392.99. Runners-up include the District of Columbia ($391.62), California ($390.37), North Carolina ($389.91), and Maryland ($387.78). For East coast states, increased costs can reflect the devastation left in the wake of Hurricane Sandy, which included flood damage to many vehicles.
Among rising costs, they actually fell in Vermont, where drivers can expect to pay a total of $269.72 in parts and labor. Drivers can enjoy similarly low prices in West Virginia ($310.49), South Dakota ($311.88), Delaware ($313.62), and Iowa ($314.77). Vermont also had the lowest labor cost of any state, at an average of $115.90
Price Differences
Drivers throughout the U.S. have seen some pretty steep increases in maintenance and repair costs. Average maintenance costs rose by 11.26 percent to 4.97 cents per mile for sedan owners, according to AAA's Newsroom. Meanwhile, the CarMD study notes that labor costs went up 17 percent and parts costs increased by 6 percent. So far, the Northeast and South experienced the largest increase at 11.56 percent and 11.02 percent, respectively, while costs rose a mere 6.53 percent in the West.
Drivers pour money into car repair because keeping used cars in good condition can be an economical alternative to buying a brand new car. Today's modern vehicles are also built to last longer and stay on the road longer. However, older cars are more susceptible to catastrophic repairs that require expensive repairs or replacements.
As car repair costs increase, "the cost of repairing hybrid vehicles is going in the opposite direction." As Green Car Reports mentions, the overall popularity of hybrids led to an increased supply of parts, along with more technicians trained to repair these vehicles. Hybrids have also proven to be more reliable than their non-hybrid brethren, owing largely to the lack of strain placed on hybrid drivetrains and other various components.