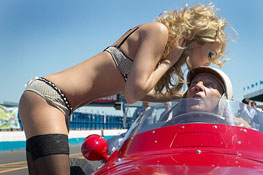 With many Americans now living long after retirement, numerous retirees have found life more enjoyable and healthy if they stay active, not only physically but mentally as well. In addition, a pension from their first career may not let them continue to lead the lifestyle they are accustomed to. These factors have led to an increase in second careers after retirement. A great option for retirees is to open a franchise. Why would this be the case?


A franchise is typically a good match for someone who has worked in almost any type of entity for numerous years. Retirees have the experience behind them to know what to expect in the business world. This includes interacting with other employees on different levels as well as with customers.


You may find there is an area that you have always been interested in but never had the opportunity to enjoy. There is a good chance that there is a franchise out there that can offer that satisfaction. When you find the right fit for you, you may not even consider it work.