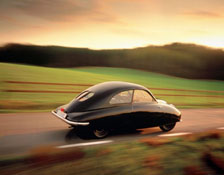 In an effort to stop the liquidation of the Saab Museum in action taken by Swedish bankruptcy courts, 500 bids were received and the top bid for the entire collection were awarded to a joint effort by Saab AB and the Knut and Alice Wallenberg Foundation.


The collection consists of 123 cars from the first built 1946 Saab 92 to the last 2010 Saab production car. The Saab collection located in Trollhättan Sweden.


The Wallenberg family have been involved with Saab for the last 40 years of Saabs 66-year history.