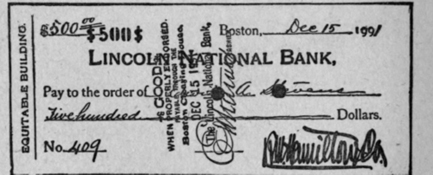 Purchase Assistance from Auto Appraisal Network


We frequently are asked about the purchasing process when the buyer and selling are across the country from one another. It's a tense moment to spend a large amount of money on something you haven't even seen and you have heard about scams all over the internet where folks get ripped off, deals go bad and in the end you lose.


There are legitimate companies that provide Escrow services for the purchase of an automobile. These companies charge anywhere from 3.25% to 6.5% of the transaction amount and for this fee they ensure that the purchase process goes smoothly and they reduce your risk of getting totally ripped off. I have a customer who recommends Escrow.com has used them in the past and will continue to use there services for future vehicle purchases.


We have an alternative to using an escrow company that includes exchange of verified funds, title transfer and ensuring the vehicle is loaded on its designated vehicle transport. We provide this Purchase Assistance for a nominal fee to cover time and expenses for the process.


Give us a call and ask about our Purchase Assistance.


Protect Your Investment. Have it Appraised!