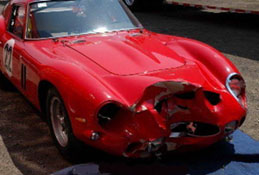 If you own a luxury, classic or exotic car, it may be an important asset of your business. You may be entitled to recover the value of the vehicle's service. Recover for loss-of-use of your vehicle if


For example, if you use your special auto in your sales and marketing efforts you could suffer without a replacement. If it takes weeks or months to repair or replace your vehicle, who should pay for a rental? The cost to rent a luxury-exotic car could run to many thousands of dollars.


Our loss-of-use appraisals can help you in negotiations with the insurance company. We can put a number on the value of the lost use of your vehicle. Don't ignore this component in your effort to be made whole after an accident, get a free price quote for an auto appraisal.