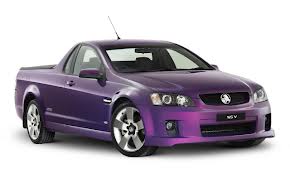 It's been long speculated that Chevrolet would bring back the El Camino at a time when manufacturers have brought back the styling of the Thunderbird, Camaro and the Challenger, so why not the El Camino.


It can't be that difficult with GM's Australian Holden division currently producing the Ute which looks to be a modern El Camino with a Supercharged 6 liter V8 engine.


It also been noted that the U.S. Patents and Trademarks Office that GM renewed its "El Camino" moniker and also filed for the Nomad trademark at the same time. There is the free trade agreement between the US and Australia which means they are not precluded from selling Australian-made light commercial vehicles in the US market.


Come on GM let us know when the new El Camino will hit our shores.