Auto Appraisal Network
We provide our clients with the best auto appraisal reports for their custom and collector car valuation needs. We offer the following nationwide certified appraisal services for your custom, classic or late model vehicle:
Collector and Custom Car Insurance-Agreed Value/Replacement Value
Prior to Loss Fair Market Value-Before Accident Valuation
Diminished Value-After Accident Valuation
Estate, Bankruptcy and Divorce Valuations
Our experienced appraisers use the latest software and up to date market data to value your vehicle. Let Auto Appraisal Network document, research and value your vehicle. We routinely perform appraisals of the following vehicle types:  
Numbers Matching Muscle Cars
Modern-Late Model Vehicles
Original Collector Vehicles
Stock, Classic and Custom Motorcycles
Stock, Classic and Custom Trucks
Recreational Vehicles-RV's
Our partners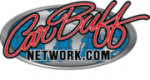 [

A Brief History:Why We Do What We Do!
We had four initial goals: first, to produce the most comprehensive and most professional auto appraisa l documents in the industry. Second, we decided to focus on the unusual! Anyone can look up a year-old Honda Accord on NADA Guides or in the Kelley Blue Book. So we decided to target customers who owned "Custom Cars." For every client who might drive a family car, that same customer might also own a Blown '32 Five Window Coupe, a Pro-Street 55 Shoebox or a one-off vintage Ferrari. Third, to provide a consistent and thorough auto appraisal report regardless of location. A report for a auto in Miami, FL should come out the same as an auto in Portland, OR. Fourth, it has to be quick, we can email a complete car appraisal report within hours of completion, days before other services.