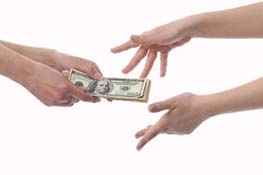 This last week we have received more calls than normal from folks that are disappointed in their Insurance claim. Most are expecting the at fault parties Insurance claim is going to give them their best offer right up front.


The first key to getting a fair settlement is not to accept the first offer. Do a little research and find out how much it's going to cost you to buy a similar vehicle to the one you lost. You have to be reasonable and keep in mind the at fault pay only has to pay you the fair market value, not what it would cost to "replace" your vehicle. If you have upgraded and or customized your car, you need to make sure your insurance company knows about these items and includes them in your policy.


Once you have determined what you car was worth, let the insurance company know that you know what your car was worth and that's what you are willing to accept.


The Second key to getting a fair settlement is to file you claim with your insurance company. Their insurance company is only interested in saving themselves money, your insurance company knows that in the end the at fault party will reimburse them for what they pay you on the claim. This is why you have paid for insurance for all these years, let the insurance companies play games with one another, not you.


There are accident related expenses that you may have to submit directly to the at fault insurance company. The policy you have may not entitle you to file claims for Rental Car Reimbursement or Diminished Value if that coverage isn't specified in your policy.


The key to ending this nightmare is determining the point of diminishing return. IF you feel you have a fair settlement, take it. If you are close to that fair settlement and you feel your still short $500 - $1,000, how much is it going to cost you in time or money to get that last bit? You can take it to court and rightfully make your case and be awarded the last bit owed, but is it worth it? Consider what your time is worth and the related cost to go to court or spend every morning of every day for 2 months harassing the claims agent. Sometimes you have to take the offer and get the whole thing behind you.


Lastly, you have the right to an appraisal, call a professional to help you get the best settlement. A good appraiser can justify that highest fair market value for your claim. Your going to need that justification to offset the lowest justifiable value the insurance company is offering.


Protect Your Investment. Have it Appraised!!