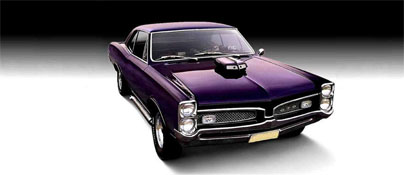 If you have a classic or collectible car that you keep garaged and have limit annual mileage you have better have it properly insured.


So what is proper insurance for a classic or collectible car? Simply you need to have "Agreed Value" insurance and the big carriers don't sell what you need, unless you have AAA.


AAA is one of the few large Insurance Companies that will sell it's members Agreed Value Insurance. Forget Farmers, State Farm, Geico, Mercury and Progressive, they'll sell you an insurance policy, but it's not going to meet your expectations if you have a claim and on a classic or collectible car.


In order to properly insure your pride and joy you need to work with a specialty insurance company like Grundy, Chrome or Hagerty. Each of these companies has their own forte and Agreed Value insurance is more affordable than the big companies offer because your going to take better care of your classic or collectible than you do your daily driver.


What happens if you don't have agreed value insurance?


The insurance company claims adjuster will decide what your collector car is worth at the time of the loss. While you may have some input, if you do not agree with the claims adjuster, the insurance company claims adjuster decides the final claims settlement. If you do not agree with the claims settlement, you may have no alternative but to seek legal action, or, if specified in the policy, arbitration.


Why settle for less? If your current insurance agent cannot offer you a true collector car insurance policy with an "Agreed Value" form, find a new agent. Read your policy carefully, if it contains an appraisal clause, it's not an agreed value policy. A real Agreed Value policy the appraisal is performed before you purchase the policy.