Welcome to the Auto Appraisal Network Colorado Region
We currently have no appraiser supporting this territory.
If you would be interested in becoming an appraiser supporting this territory, please click here or contact our corporate office at (888) 269-1120.
Colorado Territory Delete 8CO 82003
Supports a population of 4.7 million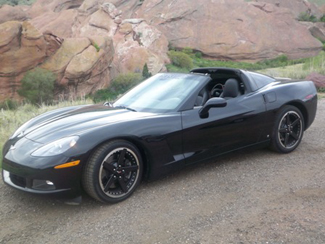 If you are like us, you love your car. You have probably spent countless hours and dollars making it everything you have always dreamed of. We understand, and that is why we started Auto Appraisal Network of Colorado. We, like you, enjoy being around car people, and more importantly cars themselves.
Although car people love to spend time and money on their cars, they all too often forget to properly value their car for insurance purposes. Dollar after dollar goes in, but never gets properly documented so that if a catastrophic event strikes, the real cost of putting the car back together gets paid by the insurance company. As performance car owners ourselves, we understand the importance of our product first hand.
The Colorado office is run by Kelli Beaver and Justin Blackburn. We are located in Englewood, CO and we'll come to your vehicle.
Auto Appraisal Network of Colorado supports the following cities and metropolitan areas: Denver| Colorado Springs | Aurora | Lakewood | Fort Collins | Arvada | Pueblo| Westminster | Boulder | Thornton | Greeley | Longmont