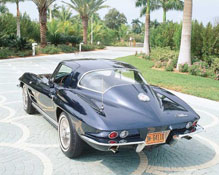 Date 5-12-12


Dear Auto Appraisal Network,


I am writing in reference to the report presented to us by Mr. Williams. His detailed objective analysis was professionally accomplished, extremely complete, reality based and accompanied by high resolution multiple angle photos which in total was as thorough as if I was present doing the physical inspection.


His conversation was professional yet friendly and communicated with confidence in his expert opinion.


We would readily use his services again should the opportunity present itself.


Thank you for the referral and please feel invited to use my testimonial as you see fit.


Yours Kindly, William C.