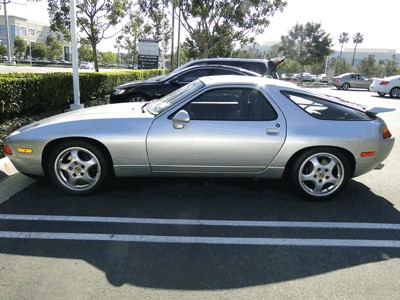 As car buyers, we look at our vehicles as a true investment. In fact, aside from owning a home, your vehicle is one of your highest assets. Considering this, it's important to keep your investment protected as a means to maintain a respectable value. In order to do so, you will need to consider what factors actually affect your vehicle's value. Check out a few of these factors to keep in mind, especially if you're considering reselling your car:
Performance
A good rule of thumb when considering the resell value of your investment is the vehicle's performance. If there are noticeable issues that the vehicle is experiencing, you will need to consider repairs. If you want a safe and timely sale, you will need to make sure these types of factors are taken care of before your attempt of resale. 
Exterior
It truly goes without saying, but any damage to the outside of a used car will have a negative impact on the resale of your car. Be sure to conduct a thorough inspection of your vehicle for any rust, dents, dings, scratches, etc.  If you notice that these are an issue with your vehicle it would be wise to consider a repair or a new paint job to bring the value of your vehicle back to a competitive rate. It is also important to keep note of any accidents that your vehicle experienced. This will also be taken into consideration if the damage was more than a minor fender bender. 
A new buyer will clearly be able to make judgement if exterior damages were minor as a result of a simple scratch versus a totaled vehicle due to something to the extent of a drunk driver or negligent driving. 
Accessories
Another factor to keep in mind with your exterior condition is any added-on accessories that were implemented after the initial purchase of the vehicle. Although having the latest gear is nice for the current owner, not every will appreciate the vehicle with these types of aftermarket add-ons. This could lead to concerns with any warranty that was on the vehicle and the concerns of safety. 
Be sure to consider that if you are cruising around town with high-end radio speakers and spinner rims because this will negatively impact your resale value. 
Interior
If the interior of your car has damage, this is going to be a major issue with the value of your vehicle. There are many driver personalities that get behind the wheel of a car. Some are careful and cautious with their habits to keep their vehicle in mint condition where as others fail to keep up on the maintenance of their vehicle resulting in damage. 
From a resale standpoint, a new buyer is going to want ripped leather seats, stains on upholstery and carpet marks. If you're serious about your resale you need to make sure the interior is well taken care of.  
Mileage
 

The longevity of a vehicle is often measured by the vehicle's mileage. For example, fewer miles would insinuate a higher resale and higher miles would mean a lower value. Even if your car still looks like the day you drove it off the lot and the mileage is higher than normal use for your car's age, your buyers are going to take this into consideration. Very similar to if your vehicle has fewer miles and the condition of your vehicle isn't in great shape. 

There are various factors that affect the resale of your vehicle. Be sure as the current owner that you're taking proactive measures in repairing any such issues to get the most out of your vehicle.