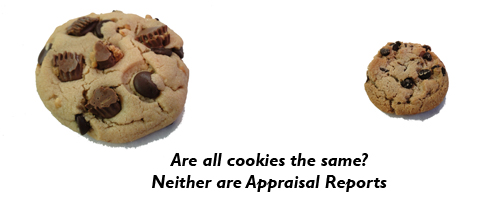 What's the Difference?
What we put into it!
Auto Appraisal Network sets the standard for a fully documented professionally presented appraisal reports.
Our appraisers come to you and fully document your custom or stock; car, motorcycle, truck or watercraft. Each report is supported by market research, specialized experts, an extensive database of comparable classic cars the latest collector car sales data and historical valuation data. Our electronic reports are sent directly to our clients within hours of completion, days before traditional agents can even produce a report. The printed and bound report we mail is even more impressive. No other appraisal report contains the extensive photo documentation of your auto ranging from 40 to 100+ photos and thoroughly documenting vehicle options, customizations, identification and vehicle provenance.
Auto Appraisal Network is dedicated to helping custom and collector car owners protect their investment by providing state of the art, professional documents not available anywhere else in this industry. We provide certified appraisal reports for your antique car, restorable project car, tricked out car, muscle car, antique car, classic car, custom car, custom truck, show car, show truck, pro-street, street rod, hot rod, race car, SEMA car, custom bike, we have appraised more of these types of vehicles than any other appraisal company in the United States. We are the most qualified company to appraise your custom or collectable car!
When selecting a auto appraisal company to perform your appraisal consider how the report provided to you would hold up in court or under scrutiny of an at fault party insurance company. Is the valuation based on an individuals opinion or on actual market research? Was the appraisal performed to industry standards? Does the report you received contain more information about the company or your vehicle? Did your appraisal company ensure the appraiser was not a convicted felon?
These are the ingredients that make our appraisal reports better than the rest! Why settle for Chips Ahoy when you can have Grandma's best!
PROTECT YOUR INVESTMENT. HAVE IT PROFESSIONALLY APPRAISED!
Recognizing & Handling Fake Appraisals and Unauthorized Appraisers
Auto Appraisal Network regrets that it is not alone in being 'impersonated' by unethical individuals and businesses. As a leading national appraisal company there are creepy people who have tried to represent themselves and their services as being from Auto Appraisal Network. This leads innocent people to engage in fraudulent communications with someone other than whom they think they are talking to.
The short solution is to contact our office and verify the individual or report received is from Auto Appraisal Network. Each of our Appraisers can be contacted by the information listed on our website or call our office at (888) 269-1120.
If you have received an appraisal report verify that it is a certified Auto Appraisal Network report by calling (888) 269-1120 with the report number listed at the bottom of each report page.
Each certified report produced by Auto Appraisal Network will exhibit a unique appraisal report number, will print with a watermark on each printed page and be in a 'Secure' PDF format. Definitely call our office if you receive a report without these security measures so that we can take appropriate measures.
It is better that you be safe than sorry, and it is far less time consuming and heart breaking to just assume that you are no match for the criminal mentality that spends each and every waking moment learning and practicing ways to deceive you and separate you from your peace of mind and your money. Just make the call...
No matter how many safeguards are put into place, no matter how sophisticated the technology, and no matter how far our mind can stretch into the land of the criminally inclined, Id bet that we will continue to have individuals posing as legitimate certified auto appraisers.