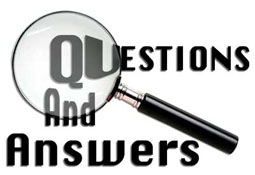 The one common question often asked, especially here in the Puget Sound area of Washington state is, "Why would I need a car appraisal?"
Most people think that only car collectors needing special insurance coverage called agreed value policies are the typical customers for an appraisal. While that might be true to some extent, there are other reasons why someone especially living in the Seattle, Tacoma, Kent, Everett, or eastside areas like Bellevue, Redmond, Kirkland, and Woodinville areas might need. In other words, you don't have to be a car collector to need an appraisal.
Unbeknownst to most where an appraisal is necessary, is something called Diminished Value (DV). This is a situation where your car has received damage due to the fault of someone else. Typically, the insured party at fault will have their insurance compensate you for the repair of your vehicle. But what most people do not realize is that your car has now diminished in value because of the accident, to the extent where the resale value is no longer what it was BEFORE the accident occurred. It is not uncommon where a car dealership will not take your vehicle in for trade because of this prior damage which was no fault of your own. In addition, Carfax reports accidents on your vehicle resulting in alerting buyers of your car's history and therefore affecting the sale price. In the state of Washington, car owners have a three year statute of limitation but your chances of receiving full compensaton for DV is better the sooner you get an independent appraisal. Auto Appraisal Network offers this service to anyone who qualifies and will calculate the DV on your automobile. In a recent survey of our customers, over half of our customers received DV plus expenses in their claim.
Other reasons for appraisals are pre-purchase inspections, financing, divorces, bankruptcies, estate settlements, and charitable tax contributions.
Whatever the reason call Auto Appraisal Network, here locally in Western Washington at 425-445-1071 or visit our corporate website at www.autoappraisalnetwork.com. We will provide you with the most thorough and detailed reporting for any of your needs."
Mr. Ito