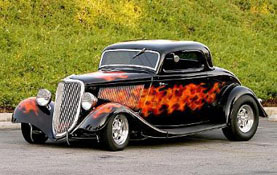 Agreed value is a sum insured that is fixed by agreement between the insurer and the vehicle owner.
Agreed value involves the car owner and their insurer agreeing on a specific value for the insured vehicle when the policy is taken out. If the car isn't new then this agreed value is generally negotiated based on industry guidelines determined by an appraiser.
In the event of a claim being made as a result of the car being declared a total loss, your insurance company will reimburse you the agreed amount.
Traditionally, vehicle owners with new cars or cars with custom modifications have potentially had the most to gain from this option. Agreed value policies allow you to include the cost of extras that may not be considered in the standard market value, and ensure that a vehicle that is new (or close to new) is replaced with the same, despite the depreciation that inevitably occurs when you drive a new car out of the dealership.