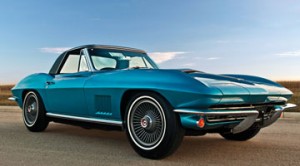 There are few interests that can hold the attention of a man better than a car. As several men reach beyond the peaks of their initial careers, some are looking for a career change and even considering the possibility of pursuing their dream jobs.  If most time is already spent looking at cars, there is no doubt that getting paid to do it would be the perfect fit. For those that have dreamed of being their own boss and working with cars, the right opportunity may just be right around the corner.
Popularity of Collectible Cars on the Rise
The collector car market is currently growing at a rapid pace being fueled by the thousands of rallies, television programs, and car shows all across the country.  With more activities and places for people to show off their hot wheels, car collecting is quickly becoming everybody's business.  Unlike traditional investments in stocks or precious metals, automobiles possess emotional qualities that other investments lack. With the ability to feel, sit, and drive in vehicles, people can get emotionally attached to their cars in the same way they do with pets. In addition, automobiles as collector items have held their value much better than other investments. Investors that have formed a distrust of the stock exchange or real estate market are now turning to collectible cars as hard assets. But the majority of buyers still remain hobbyists rather than Wall Street investors or real estate moguls. Most of the hobbyists are ordinary people with disposable income that are seeking to fulfill the dreams that they couldn't when they were eighteen.
With the surging demand for collectible cars comes demand for another service that might just be a match made in heaven for those seeking to ignite their dream careers. What many collectible car owners tend to overlook is the necessity to obtain appraisals on their vehicles. Some owners have never had an appraisal done while others haven't had one in years.  But anyone who owns a collectible vehicle should ensure that they have up to date appraisals to avoid being left in a precarious position.  Appraisals are an important tool to protect the investment in a vehicle as the price appreciates.
Demand for Collectible Cars Generates Demand for Appraisals
One of the most common reasons for an appraisal is for insurance purposes as the values published in automobile guides don't typically reflect the amount you may have invested in your customized vehicle. Insurance companies will have a much better chance of accurately valuing a vehicle if they have a complete appraisal of the work that has been done on it. Not being prepared in the event that an insurance claim must be filed can have a costly consequence. Bank financing is also another popular reason for appraisals as banks will finance collectible vehicles if they know exactly how much it is worth. While there are a number of other common scenarios that warrant a professional appraisal like legal disputes or charitable donations, many collectors just want an accurate appraisal to determine a fair sale price on their vehicle or to determine a fair price on the purchase of a vehicle.
For those that see the potential in their local area, this business opportunity might just be the golden chance to get paid to look at cars. This is the perfect way to combine a hobby and passion while generating a steady income stream that enables you the freedom to be your own boss and work from home. You don't need to be a certified mechanic but you will need to be an automotive enthusiast and love talking about cars. From classic cars to custom cars and street rods, you will have an opportunity to see them all and get paid for doing it. While marketing experience is not essential, it is beneficial. Marketing your business can be equally as enjoyable as appraising the cars. Imagine setting up promotional programs at local car clubs, annual rallies and car shows. You still get to enjoy the company of cars and like-minded individuals even as you market and promote your business through networking events.
Get Paid to Look at Cars by Appraising Automobiles
Joining the Auto Appraisal Industry is a wonderful opportunity to learn how to produce highly detailed professional appraisal reports in a business that requires low overhead and few expenses. If you consider yourself to be an ambitious and goal driven individual, this opportunity may be the right fit. Leadership and interpersonal skills will be critical as you take command of your very own territory. But if you're already attending endless car shows and can easily hold a conversation with other auto junkies, all that remains is to get paid for doing it.
Atlanta, Orlando, and Colorado are just a few examples of the markets that are waiting for you. There is an endless supply of business that is in need of a uniformed and refined system for generating consistently accurate appraisals. Retired military professionals have found their true calling getting paid to do something they absolutely love. If you believe that you have discovered the next chapter in your dream career, our national franchised network would be pleased to welcome you to our team of friendly and professional appraisers at Auto Appraisal Network.