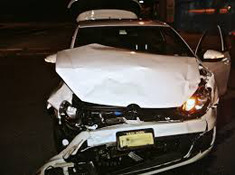 Using a Diminished Value appraisal following a car accident is a great way to ensure you receive the full amount of money lost from the accident.
Our client had a 2007 Volkswagen GTI 2.0T that was damaged during an auto accident in Fort Worth, Texas.  The insurance agency performed their standard appraisal and offered the owner around $4,200 to cover the repairs on the vehicle.  The car owner and his lawyer came to Ron Gibson, owner of AAN of Dallas, to have a Diminished Value appraisal completed.  This type of appraisal finds the decreased market value of a wrecked vehicle even after the car has been properly repaired.  Owners do not realize the diminished value of their vehicle until they try to sell.
Ron met with the car owner and took over 50 pictures of the vehicle to include in the appraisal report.  Along with the photos, the AAN team completed research on not only the car but also comparable autos from our large database.  The final Diminished Value appraisal total for the Volkswagen was for over $5,700.
Ron's daughter, Stephanie, who now works with him, contacted the owner this week to see how the appraisal helped his family.  She found out that the lawyer was able to settle out of court, get full diminished value as listed in the AAN report and there was no need for the owner to do anything else.  The AAN Diminished Value appraisal was able to offer research-based totals that gave the owner the difference for the cars new value following repairs.  That's an additional $5,700 for our client to cover the loss in value of his Volkswagen!