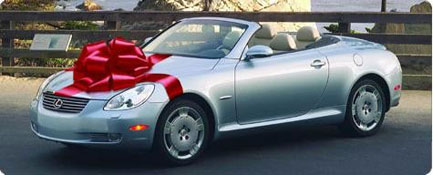 Think twice about turning in a leased car these days, you may be giving away money!
While traditionally it cost more to lease a car than buy a car, the advantages are endless, but due to a shortage of used cars in today s market, be smart when you turn in your leased vehicle. Here is why.
When you leased the vehicle your payments were based on an estimated residual value or what that car would be worth when the lease is up. In todays used car market they are worth more than estimated especially if you kept the miles down.
The dealerships are going to make more money than they planned on the sale of your car to the next owner, why not consider putting that money in your own pocket? Read your lease and find out what the residual value is, sometimes called the buyback amount. Look at the local market or have your car appraised, if you can sell the car for a lot more than the residual value, take advantage off the end of lease purchase and sell the car yourself.
Due to the economic downturn less people have bought new cars, therefore creating a shortage of used cars and those residual values are significantly off. With the price of gas what it is, the difference is the greatest on smaller, fuel-efficient models.
Do your research, as the economy recovers , the scenario will revert and the difference between the fair market value and leased residual value will realign. Every car in each market is different.