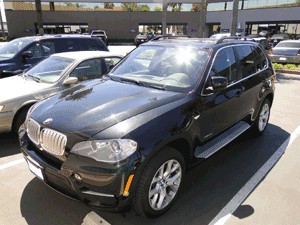 The car buying process is an exciting time. Consumers typically take this period to review their finances and seek out a new vehicle to suit their needs. Although this time brings about excitement of a new vehicle, it can also be a bit tricky. 
Consumers often flock to dealerships after shopping to test drive their vehicle and look at pricing and financing options.  This may seem like protocol for purchasing a new car, but a few things have been neglected at this point. Check out a few steps to make sure your dream car is what you really want: 
Problem Vehicles
 Many consumers fail to research beyond price comparison and standard features. In fact, many vehicles you see on the dealer's lot could be problematic vehicles. For instance, The Ford F-250 and F-350 Super Duty Diesel truck has a filed lawsuit after vehicle owners claimed that the software installed on the vehicle allowed for the truck to cheat and pass emissions tests. 
It is important for consumers to take it upon themselves to research their vehicles in their entirety to avoid the potential of a purchase of a problematic vehicle. This could elude to further problems long after the purchase date. 
Recalls
 Another rule of thumb to research is any recalls that might be associated with your vehicle. Recalls are an effective way to keep you, as the consumer, protected. You will want to consult with the dealership about any recalls that you might have noticed in your initial research. As the buyer, they should provide full disclosure on all aspects of your potential purchase. 
Recalls have the ability to keep you protected and to avoid any such issues with the vehicle that could cause harm to you and other drivers. 
Lemon Vehicles
 If you've notice that, after your purchase, your vehicle has been recalled on multiple occasions, it would time to raise some concerns. Multiple recalls could indicate that your vehicle is a lemon. It is also important to note that just because your vehicle hasn't received any recalls- it can still be qualified as a lemon. Additionally, just because your vehicle has a long history of recalls doesn't immediately make it a lemon vehicle. 
As a consumer you should keep note of the amount of time your vehicle has been in and out of the repair shop. If you're noticing that your vehicle spends more time getting serviced than the purpose of your purchase, you may want to pursue a lemon law claim. This is a consumer's protection right and holds manufacturers accountable for defective vehicles. Note that defective vehicles that can't be repaired can drastically decrease the value of a vehicle. Many state laws will take this into consideration as to whether your vehicle can be deemed as a lemon. 
There are many factors in the car buying process, but taking notes of any recalls, problematic vehicles, and knowing the signs of a lemon can keep you protected. As a buyer you want a fair price and trust that the vehicle's value directly correlates with the market price. Be sure to conduct thorough research to help keep yourself protected.