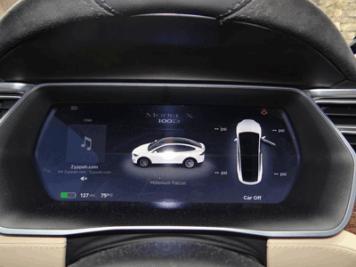 The auto industry has been known for the ability to evolve with trends. To date, the auto industry has revolutionized how we commute. In the past decade, more people are driving more environment-friendly vehicles, vehicles that sync with our devices, and even vehicles that drive themselves. 
As technology continues to change, leaders are looking for ways to enhance and preserve their communities; taking into considerations obstacles such as car accidents and ways to improve infrastructure. 
City Jobs
It's no surprise that technology has influenced the everyday commuter's experience. With apps that can be downloaded to catch a ride with services such as Uber and Lyft, digital technology is changing how everyone utilizes transportation. 
With such drastic changes, many industry experts are anticipating that this type of digital automatic could impact job within a city. Taking an in-depth look at the price of fuel, the relevancy on buses and trains, and even taxi companies could change how the everyday commuter chooses to get to their destination. This could eliminate current jobs such as bus drivers, taxi drivers, parking attendants, and more. 
Urban Parking

 Another key factor to consider as cities continue to evolve with the automobile and transportation industry is the need, or lack thereof for parking. With app services that can pick up and drop off commuters, the need for higher traffic parking is suspected to change. This has the ability to drastically impact a city's revenue. According to governing.com  Mike Maciga, "in 2016 the 25 largest U.S. cities netted together nearly $5 billion in auto-related avenues"- this would include services such as parking fines and revenues, gas taxes and registration fees. 

With such of a threat to the history of income for larger U.S. cities, many leaders and industry experts are concerned about the well-being of the infrastructure to each city. When newer infrastructure development is in effect, these types of funds are usually delegated to assist in paying for the project. With the possibility of it being hindered, there is a chance that the industry will have to make changes to evolve, including how newer projects are paid for. Transportation

 Depending upon your location, commuters range from driving their personal vehicle, taking a bus or train, or utilizing other services. With newer technology on the rise, the means of transportation is likely to change as well. With autonomous vehicles on the rise many are looking for more positive and convenient commutes. Although it's too soon to tell, but the thought of a self-driving vehicle could eliminate car accidents such as drinking and driving, distracted driving and other traffic violations. 

Implementing newer technology is a great way to enhance the driving experience; however, the impacts could be greater than initially thought. The well-being of citizens and community members are considered as leaders in the auto industry continue to revolutionize the way we commute; however, many economists and community leaders remain cautious as to how far these changes can affect the infrastructure of major cities around the world.