Roy Rogers' customized 1964 Pontiac Bonneville - $254,500
Bidders proved that America still loves a cowboy, or at least his car. Roy Rogers' 1964 Pontiac Bonneville went under the hammer last week in New York City, selling for $254,500 (buyer's premium included). Also selling well was Rogers' 1946 Willys CJ-2A Jeep, Nellybelle.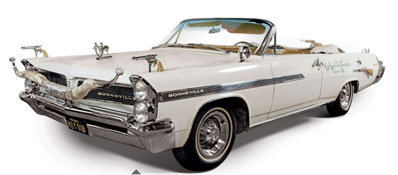 Protect your investment. Have it appraised!