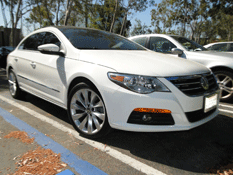 The rental car business was highly lucrative in the United States in 2012. Total revenue topped $23.6 billion, which was up nearly $1 billion from the 2011 total of $22.7 billion. All totaled, over 1.85 million cars were rented in 2012 by people having their vehicle repaired, or planning a vacation, business trip, or other get away. But as commonplace as the rental car business is to consumers, there are some do's and don'ts that many people still don't follow, and each one of them could potentially save the consumer quite a bit of money.
Do's
Do your homework before you pick up the rental car. Hone in on the insurance portion of it. It used to be that people automatically declined the additional insurance, believing that they would be covered under their own car insurance plan. However, rental agencies have begun charging people for what's called "loss of use", according to Consumer Reports. That means, if the rental car is involved in a car accident on your watch, and it requires repairs, you could be charged for every day the vehicle is in the shop and can't be rented. Before you agree to the additional insurance, call your credit card company and your personal car insurance company to find out exactly what they cover if you're involved in an accident with the rental car.
Always walk with the rental car agent when the car is being inspected for damage both before you take it and after you drop it off. You may have your hands full with energetic kids, and you may have a full itinerary, but if you don't do your due diligence, you could end up paying for dings, spills and scratches that you didn't cause. If you drop off the car after business hours, take pictures of the interior and exterior.
Also, check all interior and exterior lights, most importantly, the headlights and brake lights. You don't want to be on vacation with a car rental in Hawaii and cause an accident because of faulty brake lights. Once you reach the mainland, you'll end up on the receiving end of a phone call from a personal injury attorney in Honolulu, and you'll have to travel back to the Big Island. Only this time it won't be for pleasure!
Bring your own car seat for the kids. It may be inconvenient, but rental car companies charge upwards of $13 a day to rent one of their booster seats, and that adds up quickly on a long vacation.
Don'ts
When you rent a car, don't let anyone drive it who is not named in the contract. If you do, any rental agency insurance protection will be voided and you will end up having to pay out of pocket. Here are a few more don'ts to adhere to when renting a car:
Don't leave paved roads because any insurance you have on the vehicle will be voided.
Don't pay with cash. Most agencies no longer allow the option, anyway, but paying with a credit card allows you the chance to dispute incorrect charges, such as damage you didn't cause.
Don't forget to fill the tank. Consumer Reports notes that drivers end up paying as much as $8 a gallon when they leave it up to the rental car company to fill up the gas tank.
Don't wait until the last minute. By reserving a rental as early as possible, you get better rates and more options. Also, most online reservations allow for cancellation without fees, within certain timelines. So, there's no risk.
Don't take the agent's word for it – on anything. Review the policy thoroughly before signing and leaving, right down to the mileage listed on the odometer, and the gas gauge reading. Confirm the pickup and drop off dates are correct, too. Make sure everything is in writing, and if you don't see it, speak up. The last thing a vacationer needs is a big unexpected bill at the end of it all.
Whether you're vacationing in Hawaii, Alaska, New York, or Colorado, you're bound to find plenty of rental car agencies to choose from, most with similar cars, contracts and consumer pitfalls. As long as you enter into a rental car agreement aware of the potential snares (gas, insurance, damage, etc), and plan accordingly, your rental car experience should be a positive one.