Petersen Museum selling over 100 cars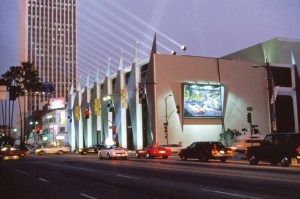 With a little over 400 car in the collection, the Petersen museum needs to make room for expansion into a new direction for the museum.
As recently as March the museum sold a '90 Ferrari F40 for an impressive $715,000 and a Bugatti Veyron sold for $924,000.  In all the museum sold 12 cars  and raised $$8.5 Million in order pursue an all new portfolio of vehicles.
An addition 107 cars have been sold at the Auctions America in Burbank, CA August 1-3.
Notable sales from this auction were 1929 Packard 645 Phaeton $134,750, a '57 Buick Roadmaster Convertible $154,000, a 1952 Cunningham C-3 Coupe $407,000 and a '57 Mercedes-Benz 300SL $808,000.  not too shabby