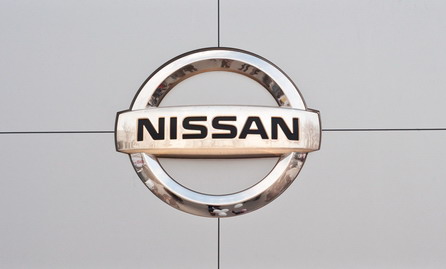 Nissan's revamped 2013 Altima has yet again received favorable reviews, earning even more praise than the previous model that claimed fame as the second-best-selling car in the U.S. You can see Nissan's latest version of its popular sedan for yourself when the Arizona International Auto Show comes to the Phoenix Convention Center Nov. 22. Phoenix Nissan dealers, along with other dealers across the country, will be showcasing the latest Altima in a dealership in your area in the near future.
Style, Power and Efficiency
The updated Nissan is more stylish than ever, World News Resource says, while SFGate gives the auto kudos for its sleek exterior, clean lines, graceful rear slope, accented shoulder lines, a gentle arch above the hood and sharply raked windshield. Add LED tail lamps, eye-catching wheel wells, curved rockers, projector headlights and an abbreviated rear deck lid, and you have a sizzling summary of the new car's design.
The good looks happen to come with a powerful punch, FutureCars.com says. The car comes with two engine options, either a four-cylinder 2.5 L or a six cylinder 3.5 L. Both deliver a potent punch for a car of its size. The four-cylinder gives you 180 feet per pound of torque with 182 horsepower, SFGate.com reports, while its six-cylinder brother delivers 258 feet per pound of torque and 270 horsepower.
The four-cylinder-engine model clocks in at 38 mpg, while the larger six-cylinder model nets 31 highway mpg, FutureCars.com says. According to World News Report, the continuously variable transmission and the electro-hydraulic power-steering contribute to the notable gas mileage, which is an important factor to many drivers these days. Other new features, including Nissan's Active Understeer Control and redefined rear multi-link suspension, mesh to make for a smooth ride.
Versatility and Gadgets
Another top mark comes from the car's variety of trim levels and models. Both the four-cylinder and six-cylinder engine options come with three separate trim levels. Three optional packages for the smaller-engine car are the navigation, technology and convenience packages. The navigation and convenience packages are also available for the six-cylinder model.
NASA-inspired zero-gravity seats are a unique feature in this year's version. The driver and front passenger enjoy these ergonomically happy, fatigue-reducing seats, which SFGate notes takes the load off your muscles and boosts your overall blood flow. A sleek heads up display offers a rundown on everything from your average mpg, the CD track you're playing, smart phone connectivity, Bluetooth audio streaming and Nissan's "Easy-Fill Tire Alert" system, noted by the Kicking Tires blog.
Practicality
Despite its stylish exterior, smart interior and brand-new gadgets, the 2013 Nissan Altima is still a functional family sedan. The auto easily seats five adults and has a roomier trunk than many other similar cars, FutureCars notes. It also promises a comfortable ride whether you're hauling groceries a few miles or treating the family to a cross-country road trip.