My Favorite Appraisal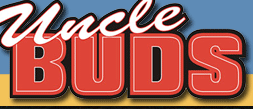 All of my appraisals are special to me.  I love hearing the stories of the cars and how they have affected my client's life.  Their vehicle has become one of their family members.  The history reflects memories of past loves and future dreams.
One of my largest appraisals was done at Uncle Bud's Car Museum in Corona, CA.  The Gordon's are well admired for their automotive knowledge and activity here in So Cal and it was a pleasure to appraise their collection.
The museum had to be moved due to the creation of an on- ramp to the 91 freeway  that will literally go right through the museum site.  Their cars ranged from an early Amish doctor's buggy to a very low mile Pace car Corvette and  Mr. K's first imported  Datsun 240Z Datsun/USA President Yutaka Katayama signature was one of the many amazing cars in the collection.
I was first contacted by a salesman that I met at a Newport Beach classic car dealership and had been recently hired by the Gordon's.  We had a difficult time at first coordinating a time to get into the museum, it took 3 times to just make contact with the owner and a couple of weekends to appraise the collection, but in the end, it is one of my most memorable appraisals.
If you even need a vehicle appraisal in North Orange County give me a call.
Curt Kopestky
(714) 486-1799