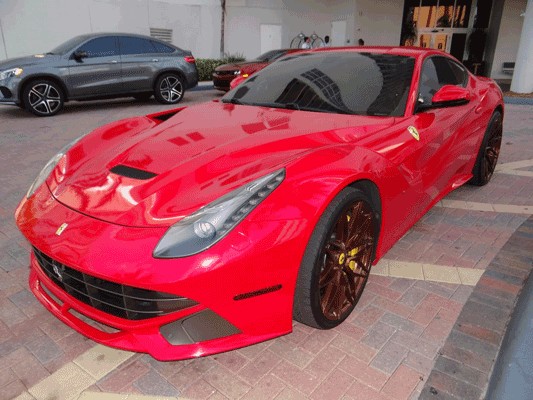 Whether you are considering selling your vehicle or just curious what your car may be worth, there are many factors that go into figuring out the current value of a car. In fact, the resale value of your vehicle may even vary depending on whether you are looking to sell it privately or use it as a trade in. 
Another reason you might want to find the value of your vehicle is to determine whether it would be worth refinancing your auto loan. Some vehicle owners worry they may owe more on their auto loan than their vehicle is actually worth. 
There are many tools at your disposal online to find out what your car may be worth. Below is a quick overview of the process involved with estimating your vehicle's value. 
Pricing Guides - There are many pricing guides online to consult. When using the guides, be sure to enter as much accurate information about your vehicle as possible to get the best estimate. 
Choose Car Value Preferred- You will need to choose whether you are looking to sell your vehicle privately or use it as a trade in. 
Compare Similar Vehicles - Find similar vehicles in your area to compare prices. These can be found by searching online or looking through the AutoTrader classifieds. 
Adjust Value Of Vehicle - Compare prices from guides and real-world data found online to adjust your value for depreciation. 
Other Factors - There are other factors to take into consideration when determining your vehicle's value such as local popularity, time of year you are planning to sell, and if you have had any modifications made on the vehicle. 
Utilize Auto Appraisals To Estimate Your Vehicle's Value 
There will be some variations between the pricing guides. This is due to each guide using their own data and algorithms to determine value. Typically, each guide will offer value within a few hundred dollars compared to the others. 
You can use online appraisals, however meeting in person with an auto appraisal will guarantee that you have an accurate estimate of your car's true market value. 
What Information Is Needed To Estimate Your Vehicle's Value 
In order to get the most accurate estimate possible for the value of your car you will need to following information below. 
1. Year, Make and Model - Most people already know the make and model of their vehicle. However, the trim level may be a little harder to remember. To verify, check the back of your car for chrome letters such as "SL". You may also check your owner's manual or your vehicle title. 
2. Vehicle Color And Extras - Colors such as white and silver often get higher resale values than unpopular colors such as yellow or green. Optional equipment is anything you had added to your vehicle beyond the standard features that come with the model car you have such as a sunroof, heated seats or leather upholstery. Is your car a limited or sport edition? Is it a V6 or a V8? 
3. Condition - An important factor when determining the value of your vehicle is the condition it is in. If your car is in need of a paint job and has dents all over it, it will be worth less than the same exact vehicle with a better exterior. 
4. Mileage - Every mile your car is driven will reduce its value. It is expected that the more mileage a vehicle has on it, the less life it has left in it. However, when a higher mileage vehicle is well-maintained, it may still last longer than a comparable vehicle with much less mileage. 
Understanding Vehicle Values: 
Trade-In Value - This is the lowest amount you will typically be offered for your vehicle. It is often referred to as the wholesale price. This value is offered at car dealerships when purchasing a new car. 
Private Party Sale - When selling to a private party, you will be able to sell your vehicle for any amount you wish. However, most buyers will not pay more than the estimated resale value found in online pricing guides. 
Dealer Retail Value - This is higher than private selling or dealership trade-in values. The price is based on how much it would be worth if a dealer sold it. 
Certified Pre-Owned Value - This vehicle value is based on your vehicle being inspected thoroughly and sold with a dealer's bumper-to-bumper warranty