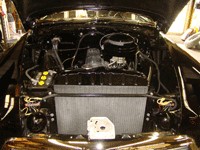 Unless you have vast knowledge about cars, it's likely that you entrust all of your vehicle maintenance and repairs in a mechanic. We often don't realize how important a mechanic is until we need to get our vehicles fixed and are stuck with the difficult task of finding someone who is not only skilled, but has reasonable rates. Currently, there are hundreds of thousands of mechanics who work in a variety of automotive shops across the country and while it may be difficult to find an opening in their schedule, we should be more concerned about whether or not our mechanics are being honest. 

Although you may be lucky to have a mechanic who "gives it to you straight", it's important to be aware that some mechanics may be withholding important information that can be costing you money and even putting your safety at risk.

He or She May Not be Certified 

In order to become certified, automotive mechanics must have two years of hands-on work experience and pass an extensive standardized exam. If you go to an automotive shop, you may notice that the mechanics are ASE (The National Institute for Automotive Service Excellence) certified, which means that the mechanics may specialize in brakes, electrical systems, engines, and heating/cooling. Even if you see the proof of certification, don't assume that every mechanic in the shop is certified. While an uncertified mechanic may be a very good mechanic, he or she may not have the extensive knowledge needed to fix your vehicle. Don't be afraid to ask who will be working on your car and whether or not he or she is specialized in the area that needs repair. Additionally, do your research by reading online reviews and asking friends and family who they use as a mechanic.

The Problem is Bigger or Beyond Your Mechanic's Knowledge 

Unfortunately, not all mechanics are created equal. Some keep up-to-date with the changes in vehicle technology while others are still stuck a few years behind. A trusted and honest mechanic should tell you right away whether or not he or she can handle the repair. Additionally, he or she should tell you immediately if he or she has knowledge about your car (ie. some mechanics don't work on imported vehicles). Although some repairs may take a few days, depending on part availability and a busy schedule, a mechanic should not keep you in the dark; either he or she has the ability to fix your vehicle or not. If your mechanic is lacking knowledge, he or she may make a problem bigger and end up spending you more money. 

Not only can your mechanic's lack of knowledge (and being too afraid or prideful to admit it) can cost you money, but may put your safety on the line. According to car accident lawyers in St. Louis at Sansone & Lauber, vehicle malfunction can result in a preventable accident and may be your mechanic's fault.

Overcharging or Fixing Parts that Don't Need Work 

Sadly, dishonest mechanics are known for overcharging and fixing or replacing parts that don't need any maintenance. These same mechanics may rely on the fact that you, as the car owner, have little to no knowledge about car repairs. If a part on your car looks like it may need replacing soon, a good and trusted mechanic should alert you to the issue and ask your permission before going ahead and making repairs.