Franchise Funding and Discounts for Military Veterans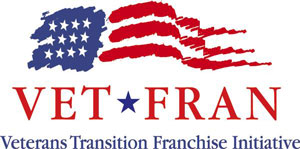 There is a special program under the SBA called VETFRAN. Veterans need to come up with no more than 10 percent of the entire cost of acquiring the franchise in cash. Only franchise systems with no more than $150,000 in start-up costs and those that have agreed to participate are eligible. For more information, go to www.franchise.org
Auto Appraisal Network has long recognized that veterans fit the ideal profile of a great franchisee. The parallels in background and orientation between veterans and franchises are clear. Veterans are disciplined, understand the importance of teamwork, and are willing to follow the rules to execute a proven system. It is no surprise that VetFran, a program created to help veterans become franchise owners, is one of the most poplar programs in the history of the IFA.
VetFran, originally known as the Veterans Transition Franchise Initiative, was spearheaded by the late Don Dwyer shortly after the Gulf War ended in 1991. It was reinitiated in 2003 with the cooperation of the U.S. Department of Veterans Affairs, the Veterans Corporation, and the U.S. Small Business Administration. VetFran now boasts more than 200 participating franchise companies and has enabled more than 600 former military personnel to become franchise owners.
Auto Appraisal Network offers qualified Military veterans a 20% discount off their franchise fee.
Protect your investment