Flipping Cars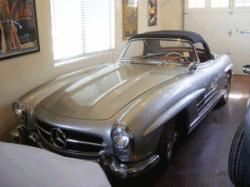 These days, everyone seems eager to make money creatively and doing something they are passionate about (and who can blame them?). If you know about a bit about car repairs or just consider yourself to be a car enthusiast, flipping cars may earn you some extra cash. Here are some things to consider before you buy a used car and flip it:
Set a Budget 
Car flipping requires some investment. Just like you would need to have money for buying a car for yourself, you'll need to have money for a used car even if you're planning to sell. When setting a budget for your new project it's important to see how much the vehicle is worth and how much money you are willing to put into the car. If your knowledge about cars is limited or you know nothing more than changing a tire or the oil, you'll want to make a friend with a mechanic you can trust. To flip your car more quickly, it may be a good idea to get into car flipping with a friend, particularly someone who has vast knowledge about cars, such as getting the best deal on parts or whether or not a used car is worth purchasing and flipping.
Know What People Want 
Maybe you found an excellent deal on a vintage Mercedes and while it may be a "diamond in the rough" for some car enthusiasts, it may be difficult to sell it to the general population. Additionally, finding replacement parts for a vintage or luxury car may be more expensive and more difficult to find. You may be more successful flipping cars that drivers love and are more likely to drive. How will you know what drivers want? Do some research. A quick internet search or just paying attention to what kind of cars are being driven on the road will help you know what cars to consider flipping.
How to Flip Safely & Responsibly 
When you flip a car, you hope to see some major dollar signs and you may very well make hundreds or thousands more than you put into the vehicle (depending on how savvy you are), but you should always be responsible and make safety your number one priority. Each year, according to the catastrophic auto attorneys at Powers & Santola, LLP, the condition of a vehicle or a mechanical failure can lead to a car accident that results in injury or death. The best ways to avoid such a tragic incident is by having the car be fixed or rebuilt by a professional and to know as much as you can about the car's history. 
For instance, when you buy a vehicle to flip, has it ever been in an accident? Does the seller have maintenance records? Have the airbags ever been deployed and do all the safety features function properly? Also make sure, when flipping the vehicle, that you are following your state's vehicle safety rules, such as having a working horn, functioning and unmodified seat belts, mirrors, windshield wipers, and tires. If your car still needs repairs upon selling, you should sell it "as is", don't claim that the car is in perfect condition if it isn't Remember, honesty is the best (and safest) policy. Not only will reflect on you poorly, but could make you responsible for the lives of other motorists. 
Flipping vehicles can be a profitable venture as long as you know what you're doing, know what to look for, and make safety your top priority.