Ferrari Owners Group – Bay Area - FOG Rally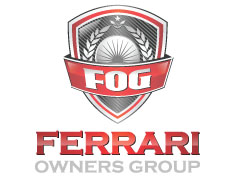 FOG, where else… the San Francisco Bay Area.
The Ferrari Owners Group will hold a benefit party in the gold room of the Fairmont Hotel, San Francisco to celebrate the launch of the FOG Rally. The event is a fundraiser for FOG members and non-member alike.
The Blue Planet Network provides safe drinking water to 200 million people in developing nations across the planet. Proceeds from the event will aid the Blue Planet Network, donations are tax deductible.
The FOG Rally in an event that brings together charitable people for the common purpose of supporting the Blue Planet Network.
FOG fundraising events focus its efforts on Youth-at-Risk and Public Health through Rallies, Auctions and Concours events.