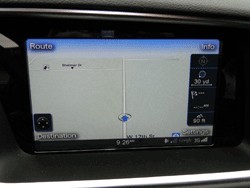 Cool 2017 Automotive Technology That Should Be In Your Car
In recent years, you may have noticed that automotive technology has progressed significantly and car shoppers interested in buying a new car this year, would expect their vehicles to be equipped with a lot of cool new features and devices, even when they aren't forking out a fortune to buy high-end luxury cars.
Here is some of what automotive buyers can expect when purchasing a new car for 2017 that would include popular must-have technologies which have been increasingly assimilating themselves into the production of new cars.
Self-Driving System
Car manufacturers such as Mercedes-Benz, Volvo and Tesla are developing advanced self-driving systems for drivers who'd like to see that long commutes like lengthy highway journeys are taken care of by these smart devices.
However, since fully driverless cars have yet to secure regulatory approval, car owners of these vehicles won't be able to turn on the system until permitted, most likely anytime year end.
Majority of the system allows car to steer automatically, switch lanes and merge onto highways with some even allowing cars to park automatically, both parallel and perpendicular style. 
Adaptive Suspension 
It's a suspension mode for every road where drivers can change their cars' abilities with a push of a button to adapt to different road terrains, providing the car with the best riding comfort as well as high performance motoring.
Audi, BMW, Range Rover and Volkswagen are some manufacturers that have included these systems into their new offerings so that you can just flip a switch in the centre console to select a suspension to your liking, usually between comfort or sport modes.
Managing tight corners, navigating through rough roads is now easier with adaptive suspension systems providing drivers with the choice of hard or soft ride. Gone are the days where car owners either had to live with one suspension setup or get another car to suit their needs.
Advanced Safety System
This feature which is usually found only in high-end luxury cars, are now offered in many new cars, from manufacturers of Honda, Nissan, Subaru, Hyundai and Mazda, to name a few.
A very popular autonomous safety tech that comes in a suite of grouped offerings, its main focus is to help you prevent from getting into an accident. Some safety tech includes lane-keep assist, automatic forward-collision braking and adaptive cruise control.  
You're gonna love that your car can prevent itself from impending collision, steer itself back into its lane if it starts drifting out of it or slow down and speed up according to the position of the car in front. 
Car Maintenance Apps 
Considered a natural advancement in automotive technology, this would probably be a necessary feature in all cars rolling out in the future. You would be glad to have a "personal assistant" with an in-car app that certainly makes life easier for you by keeping track of everything that your car requires.
Car manufacturers like Hyundai offer its customers an integrated mobile app that provides all forms of support service, service network, car service calculator and service appointment with just a few clicks. 
It also has a GPS enabled app that facilitates users with real time dealer search that would provide them with the correct assistance they require anytime and anywhere in the country. No need to have the date and mileage of your next car service stuck to your windshield. You will be informed as well as scheduled for you. 
Are all these technology worth the investment? 
Yes, if you could afford it because you would be enjoying the next generation comfort and safety before most automobile population. However, you should also ensure that you are protected with good auto insurance such as AIG Auto Insurance in case of any unexpected incident with your car. If you have not been in an accident before, here are some things you should know.