Are You Passionate About Cars?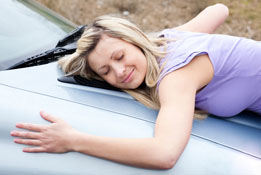 If you have a passion for cars and are looking for a good fit for your experience, you may want to consider applying that knowledge to being an Automobile Appraiser.
There are lots of different ways to work with cars and live the lifestyle. Many of the common opportunities are riddled with laws, regulations and assorted pitfalls. Leveraging someone else's experience is perfect way to avoid the business obstacles and focus on your passion. If you enjoy being around cars and being considered a valuable asset within your local market I know just the opportunity you may want to consider.
When I was young I enjoyed working on cars, but I realized that I did not want to be a mechanic as a occupation. Later I discovered that I was quite good at finding that gem of a car that was under priced, buying it and sorting any deficiencies and then selling it at a profit, but that wasn't without risk either. I've watched accountant count other people's money and Real Estate agents make handfuls of cash closing deals and taking a cut of the sale. My friends and associates already relied upon my experience and opinions about cars, how can I capitalize on my current network and my experience to deal with classic and collectible cars on a daily basis?
I can help the guys at the car club get the proper insurance for their specialty car, I can help a neighbor get a better settlement on his late model car insurance claim or I can help a business associate on the other side of the country decide if he may want to buy a local car for sale. This would be great, but how can an individual do all this and be recognized as an authority without spending endless years developing a process and providing high end presentations people would pay for?
Why re-invent the wheel, at Auto Appraisal Network we have worked out the process, established a reputation as a leader and we take care off the back-end issues associated with a staffed office. If you're passionate about cars and want a rewarding occupation, then consider joining our network of nationwide automobile appraisers. Your get more out of it than you put in.