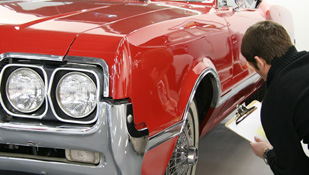 1. If you own a custom or collectible vehicle you have most likely invested a lot of money in it. If the average value guide value is not enough to replace the vehicle, you should have Agreed Value or Collector Car Insurance. Before they will insure this type of car, they will want thorough documentation that confirms the cost to replace you car.
2. If you have been in an accident and the settlement amount isn't enough to buy a car like the one you lost, you will need an appraisal to confirm the value of the car prior to the loss.
3. Getting divorced is always an emotional process, everyone is fighting over everything. In order to fairly divide the assets you will need to have those assets appraised and presented to a judge so that the assets can fairly be accounted for.
4. Buying a new car… Yep, before you buy a new car you should know how much your trade in is worth. In many cases most of what you apply toward a new car purchase comes from the trade-in value of your current car. Get it appraised and find out what you car is worth in the local market.
5. You have been in an accident, the insurance company is repairing your car and the at fault insurance company is paying for all the repairs. Chances are that the repaired damage isn't the only loss you have suffered because they can't fix the CarFax report. The fact of the matter is you won't realize the loss until you try to trade-in or sell you vehicle. You need to get an appraisal to determine the "Diminished Value" of your vehicle.